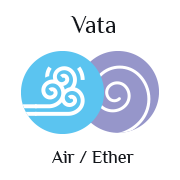 MOVEMENT – Vata is composed of Ether and Air and is the subtle energy associated with movement. It governs breathing, blinking, muscle and tissue movement, pulsation of the heart and movements in cytoplasm and cell membranes.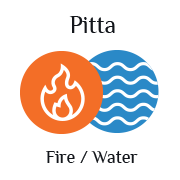 METABOLISM – Pitta is made up of Fire and Water and expresses as the metabolic system of the body. It governs digestion, absorption, assimilation, nutrition, metabolism and body temperature.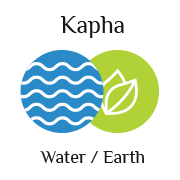 STRUCTURE – Kapha is formed from Earth and Water and is the energy that forms the body's structure, bones, muscles, tendons, and provides the "glue" that holds the cells together. Kapha supplies water for and lubricates all bodily parts and systems.